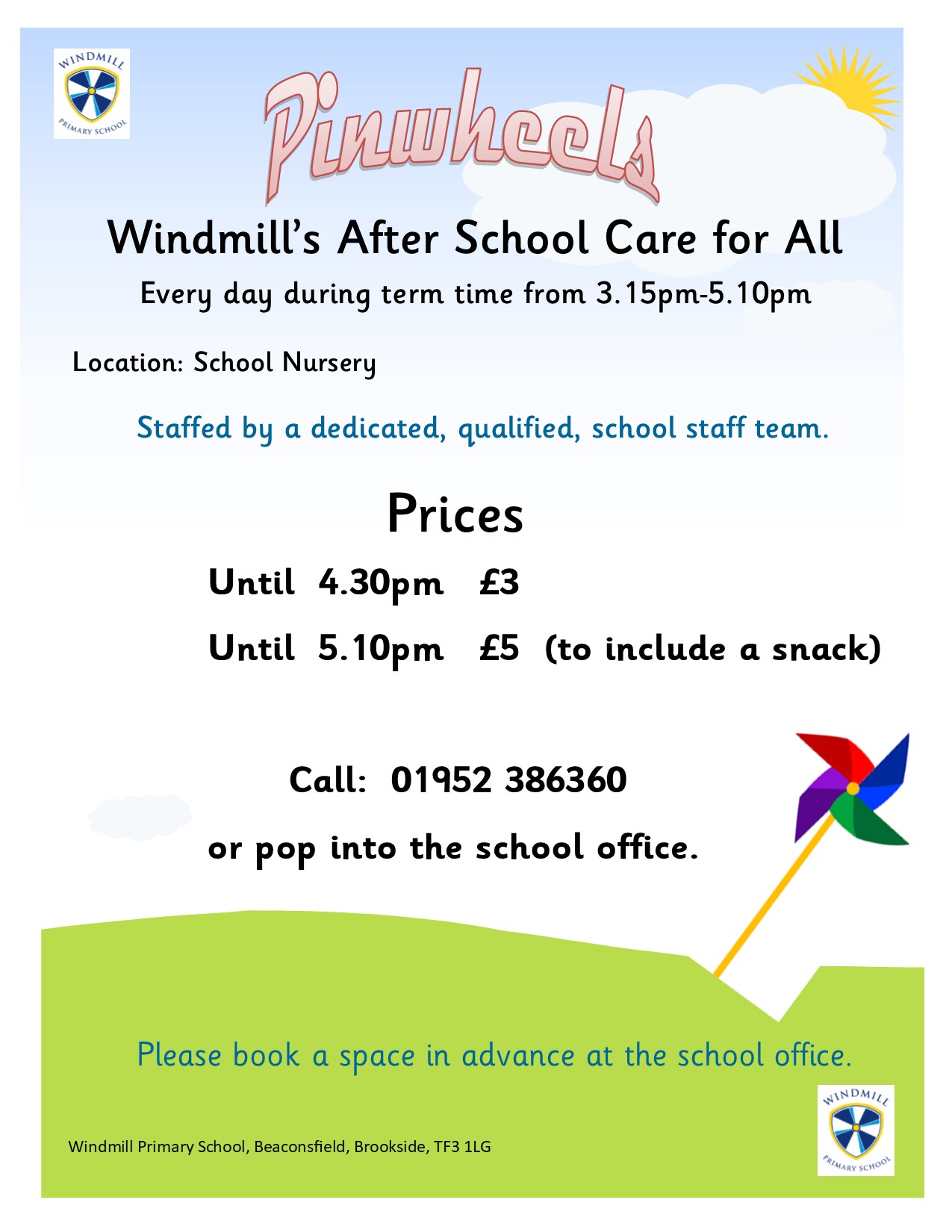 Pinwheels – After School Childcare
(not currently available)
We started Pinwheels in September 2019 and we have closed it for the Spring and Summer terms with a view to relaunching the provision in September 2020.
We run Pinwheels with our own trained school staff, from 3:15pm until 5:10pm.   It is located in the school's nursery area which is easily accessible for parents after school hours and offers a comfy, calm, relaxed environment for children to unwind after a long day at school.  Your child will be picked up from their class by the Pinwheels team and brought to the nursery area.
Please book with the school office in advance. 
Our prices are competitive and you will have the reassurance that your child will remain here until it is time for you to pick them up. 
With school staff to hand, your child will also have the support, if required, to catch up on homework or just to relax and take a well-earned break from a hard day at school.  There are both indoor and outdoor facilities to keep your child entertained.
For those children who are staying for the later session, a snack will be included in the price, this may be something such as beans on toast or crackers and cheese to keep them sustained until it is time to go home.